indeed i do, i have a *ton* of catching up to do, but considering that is 7 am and i should be getting ready to leave for work, i figured i drop in and post a couple more pics of
noel's
new kit.
it is sa-weet!!!!
i should have it in my hot lil hands, hopefully saturday, i know greta is wanting to fondle it a lil before i get to working on it (she's coming over saturday and staying the night for an all night crop).
here's a couple of new pics that noel sent me.
this is another shot of the main kit....swoon!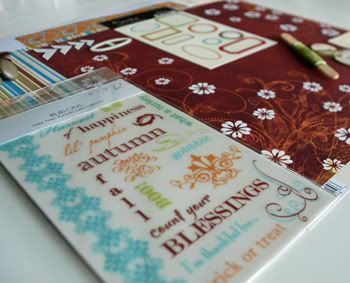 and this is a sneek of the add on...again major swoon!!
go
here
if you missed out on the first lil sneak peek :)
can't wait to get it and once i get it in my hot lil hands, i'll post a pic. now if you feel as if it is a matter of life and death to get your hands on this kit (and i think it is...lmao) then make sure you get over there once she releases it b/c she only has a limited number and if you've ever missed on a kit in the past, then i'm sure you're like me and you have kicked yourself in the ass for it.
here's hoping that tonight or tomorrow i can get on and do a lil catchin' up b/c there is a lot of it to do :)
*smooches*