got a new 'do which i absolutely love. i can't wait to play with it in the a.m. hard to tell in these pics b/c sometimes me and the mirror don't have a good relationship when it comes to photoshoots!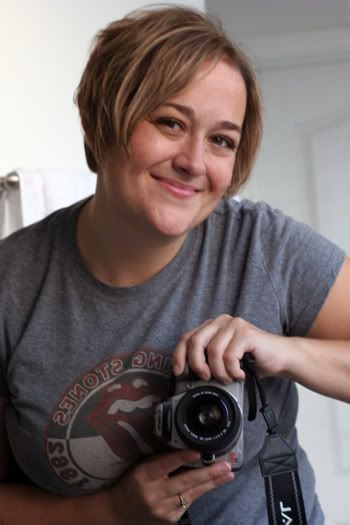 the front
the side
the style is called the beckham apparently and its about an inch long in the back (if that) and of course as you can see the sides come down in chunky layers in the front.
love it!
the hair is been driving me crazy since i was due for a cut about three weeks ago.
i can't wait to get some wax and clips in it. i've been wanting a pixie for about a month now, but didn't think i would look in that. i'm going to play with this for six weeks and see if i want the sides to be any shorter.
so whatchya think?