i had planned on posting this last night, but we are having some problems with our home computer so i had to wait until today.
which is a good thing i did b/c i got some more pics to share for today.
i was so happy this a.m. when i woke up and saw this: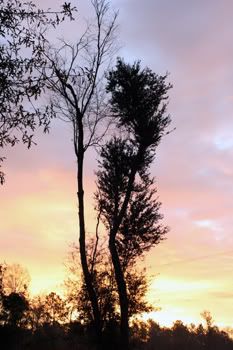 ahhh...the sun rising! whatta sight. for the past week or so, every morning is just a thick fog. i was glad to see this.
then after dropping the kiddos off and heading back home i saw this:
full rainbow!!! and whats funny and i didn't get a shot of it, but from the road i was driving on, it looked like the rainbow was in pink cotton candy b/c the sky was so pink. but once i got home and it was over the house like that, the sky was more blue/grey.
it was gorgeous.
i coulda stayed out there with a cuppa coffee and watched it till it went away.
okay.
now onto some craftiness.
i've been busy in the craft room playing one of santa's elves making all sorts of christmas goodies that i cannot wait to post after the holidays.
but i can show you these couple of things.
christmas ornaments for mikey's school teachers.
and....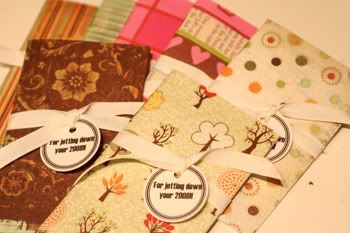 these are going out to some special people in my life.
oh and before i forget, here are the newest entries to my december album. i really think i'm going to finish this one folks.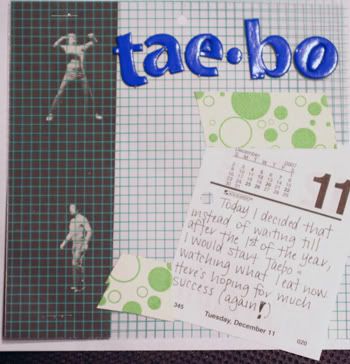 12/11
dontchya just love that vintage-y exercise looking paper behind the hambly. the lover*ly
amber
sent it to me. its perfect for this lo!!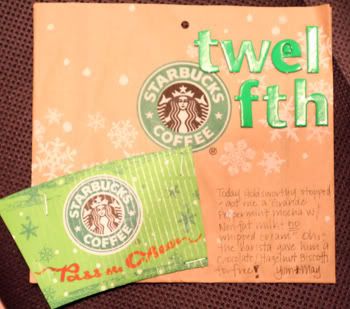 12/12
lol...its funny how the 11th's is about exercising and dieting and the 12th's is about drinking a coffee drink...lol. but non*fat milk and no whipped cream folks...lol.
i used the bag that the biscotti came in for the "paper" and the lil cardboard thing around the cup.
well i guess that's it.
tonight will be spent making cookies for mikey's christmas party. luckily i made the dough last night and the recipe i used makes a ton and i mean a ton of cookies so there will be dough left over to make cookies for mikey's boyscout christmas party saturday. oh and making the cards to go with the teacher ornaments and i know exactly what i am going to do, just need to do them.
so how is everyone else's christmas preparing and gift making going??