believe it or not amongst everything else going on, i've been trying to squeeze in some scrap time. lucky for me, this weekend i am going to an all weekend crop and hope to catch up on my
this is me journal
and some lo's.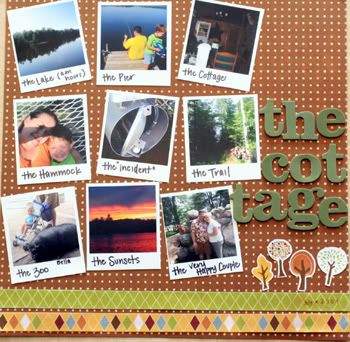 this lo was done for
noel's new challenge
. this was such a great challenge for me b/c i have a hard time scrappin' events...lol.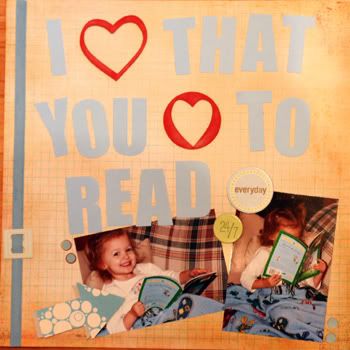 my lil bella boo....for this lo, i used the paper, ribbon slider, lil circle stickers, and scenic route chipboard circles all from
noel's first kit
. umm...hello? if you haven't bought it yet, why not?!?! and i'm not just saying that b/c i'm her guest dt, i'm saying that b/c the kit rocks. wait till ya'll see her winter and valentine kit....swooonage!!!
this lo is one of my new faves! the lil man and woman at the bottom there are cut out of a muffin mix box..lol. i made the muffins in the a.m. and recycled the box after lunch.
***edit: after posting this, i noticed you can see my shadow on this lo...oops!
oh, and i'm hoping to add some funny*ness to some of my posts.
outta my kiddos' mouth!!!
the first edition is brought to you by miss bella boo!!!!
today while dropping the kids off at daycare, the owner comes and tells me the following.
while another girl's daddy was coming in to pick his daughter up, bella says "kirsten, you're daddy's hot!!!!"
a few weeks ago, michael goes and picks up bella and is told that during class time they were going around saying what their mommy's do. bella pipes up and says "i've got a hot mama!" she got that from the foreigner song.
bwahahahahahaaaa!