....i woulda already shown ya'll pics of the house.
i know shame on me, but here are some for ya. the pic quality isn't the greatest, but you get the idea :)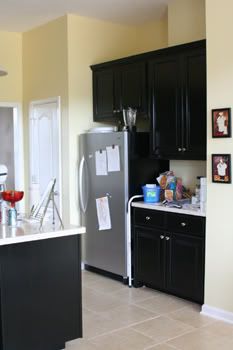 right side of the kitchen with my lil coupon/freebie nook. that is now a lot cleaner than it is in the pic.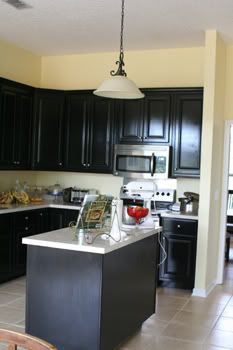 island and other side of the kitchen. i love, love, love this kitchen.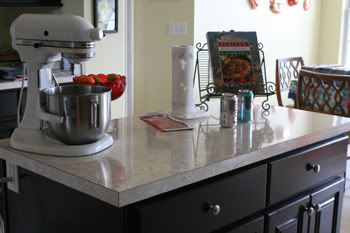 island, aka baking station. all baking things are in this thing. love it!
dining room. i still haven't found a window treatment for this window. during the day i actually like how open it is. at night i don't...lol.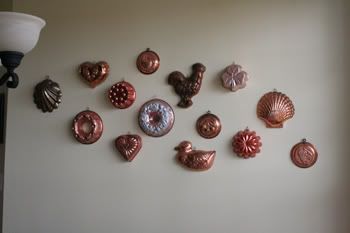 my copper jello mold collection
dining room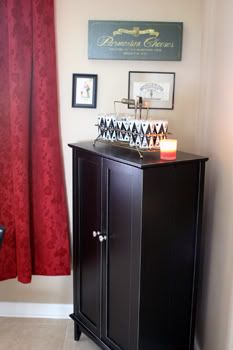 this is actually a cd cabinet that i got for supa cheap and it houses extra glasses, candle holders, and that type of thing. my fab-boo zodiac bar set is sitting on top. framed is a vintage italian pharmacy bottle label and a vintage postcard of an italian girl.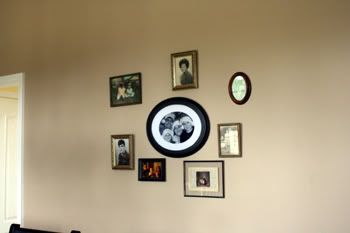 the beginning of the "family" wall. i have allsorts of frames, i just need to put pics in em to get em all up.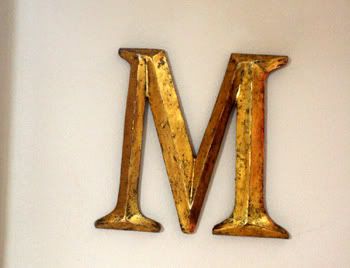 the gold "m" that resides on the other side of the dining room window.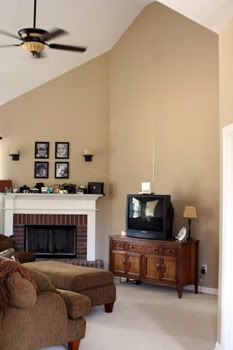 living room shot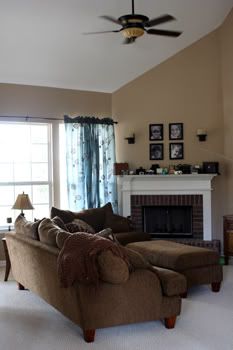 another living room shot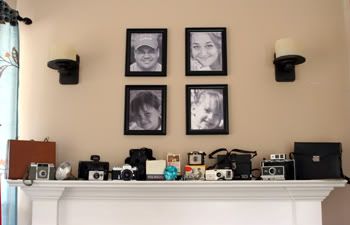 mantel with vintage camera collection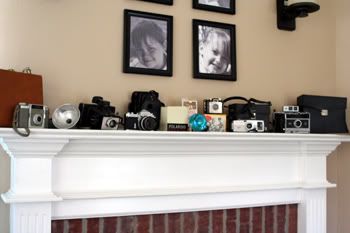 'nother shot of mantel
this is one of my favorite things in the whole house. its all of our finger prints. i figured since michael is knee deep in fingerprints all day, what a great way to incoporate his life in the house (considering he says that the house is nothing but what i want in it...that's right buddy). so one day we all drove to the pd, michael fingerprinted us, he played around in photoshop to sharpen it all up and voila!!!
vintage posters with got at the tip-top atomic shop in milwaukee four years ago....love these things. they are for an italian festival.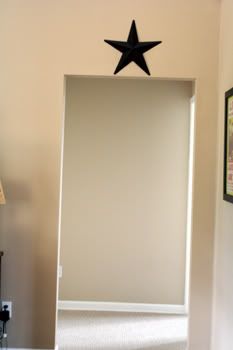 and this is the lil entry way that leads to the guest/play room and the master bedroom.
well i guess that's it for now. as soon as i get a chance i'll show more :)