....how is everyone's oh*eight so far?
today i have had an excellent day. house to myself. i haven't heard it this quiet in god knows how long. i'm loving it. the whole not speaking thing is pretty awesome too!
i've spent the day....
catching up on blogs.
scrappin' a lo.
making more stuff for etsy and snapping some shots of em (update will be shortly :)
baking some
key lime cupcakes
which i cannot wait to try!!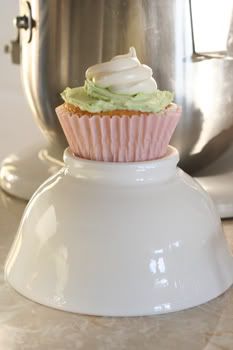 my version! i swear, the green "frosting" i could eat by the spoonful...sooo good!!
i'm pretty much just having a great day.
but i thought i would take a sec and do a lil new year's eve recap since yesterday's post was mostly my hopes for oh*eight!
we are really not into new year's eve. i could care less if we go to a party and i care less if i even make it to midnight. its just not really a holiday that i put too much thought into.
well the past coupla years, we have gotten together with
greta
and her clan and this year wasn't really any different.
michael grilled out, we shot some fireworks, and exchanged presents.
i couldn't wait to give greta her presents (in another post...i plan on posting all the christmas gifts that i made this year....well at least the ones i snapped photos of...lol) and was equally excited to see what she got me.
we had decided that we would do a "handmade christmas". neither one of us needs anything and i always enjoy giving and receiving hand crafted lovlies.
boy did i rack up.
first, greta kinda cheated and bought me a gc to
noel mignon
and some of the marah johnson card scrappy goodies that i have been oogling for quite some time. but i'm not complaining that she cheated in the least :)
and now on to the handmade schtuff...
prima ornament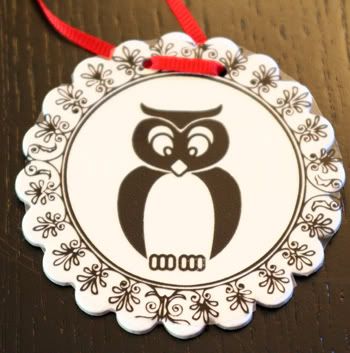 hambly owl necklace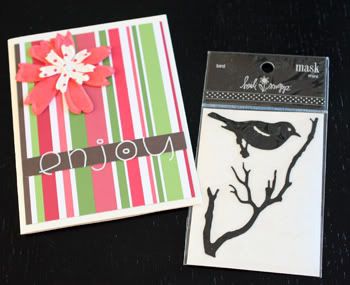 handmade card and heidi swapp mask
an album for me to put lo's of all of our self portraits
and...
an awesome "friend" album for me to put pics of the two of us in.
see i told ya i racked up :)
so all and all it was a nice and quite new year's. greta's clan left around 1030-1100-ish. michael started a fire and we put the kiddos in bed (only to discover that mikey was in bed watching fireworks out his window and reading one of the captain underpants books that
simone and max
sent him. and i am here to tell ya, seeing that swelled my heart like you wouldn't believe. i even jumped in bed with mikey a coupla times to watch the fireworks with him. he was convinced two of our neighbors were having a competition to determine whose fireworks were the prettiest :)
once the clock struck midnight, michael gave me a kiss that made my knees buckle, we watched a lil murder she wrote (of course!) and then hit the hay.
a nice relaxing evening to start the new year off right :)
oh man!
i better get...i wanna few relaxing minutes reading or watching something on tv before everyone gets home :)
darn it!
one more thing.
i like to make lists. i usually don't make them enough but when i do i find that they keep me organized and nothing is more satisfying then crossing something off. whether it be a grocery list, to*do list, or lists to help me prepare for an event.
so i decided that this year, instead of throwing them away, i would snap a photo of them (first?), add em
here
, and be able to see what all i got done this year. anyone is welcome to join me if ya want, just lemme know so i can be all nosy like and read your lists too!!!
without further ado, here's my first list for oh*eight