yesterday, i stopped the costume place down the street from work called josettes. i absolutely *love* this place. you can get anything you need to buy a costume, to make a costume, or to rent a costume. i could spend hours in there.
i stopped by to pick up some of that zodiac trim that i used on a recent lo for a buddy over at
treasures to scrap
.
what a big mistake.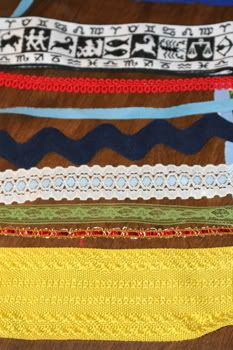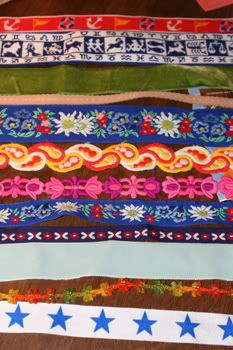 i left there with so much yumminess i can hardly stand myself.
i cannot wait to play with this.
oh and in case i don't get a chace to post again tonight, i'll see ya'll on monday. we are leaving tomorrow afternoon to visit michael's dad who just recently moved to mississippi (outside of memphis) from milwaukee and his sister and fam who is driving down from milwaukee to spend the weekend.
i am so excited i can hardly stand myself. they moved to a quaint lil town and i hope there is some time to explore a lil.
ya'll have a fab-boo weekend!!!
oh and speaking of treasures to scrap, i made layout of the day.
whoooo hooooo
. oh and for all my scrappers that read here, you should check that place out. seriously. it is the best. the women there are amazing. there is no cattiness, no cliques, no problems whatsoever :)