Well for all you non-scrappers out there, Saturday was national scrapbooking day (aka nsd). Me and greta had a whole day of scrappy goodness planned. We started the day by going to the lss and buying some goodies and registering for some freebies. Needless to say, I was a loser and greta won a goodie. We got back to her house and started our mojo. It was slow at first, but I got the mojo flowing. We spent the day in front of the tv watching sex and the city dvd's and searching one of my new found loves
treasures to scrap
. we had a blast and I'm so excited that I got pages done and lo's complete for challenges on treasures to scrap.
It was a great nsd!!!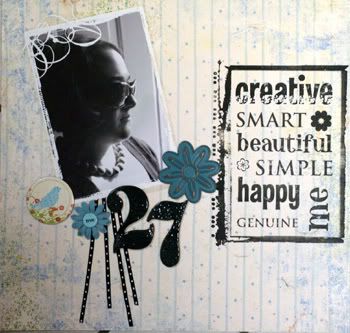 this is by far my most fav lo. i love the pic, love the new style i'm trying to work with. i'm going to submit this one to
hambly
for their july guest dt. i know i don't have a shot in hell, but i love it none the less.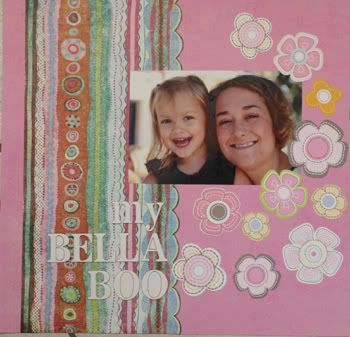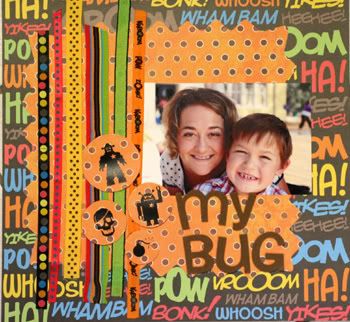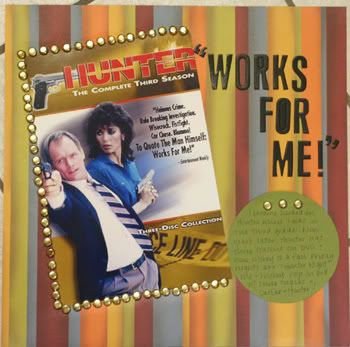 oh how i hate this lo. it was for a challenge on tts to use as many brads as you can. thank goodness is was a pic of hunter and not my kids, b/c this will be done over and mikey can have this lo to hang in his room if he wants as much as he loves hunter.
if anyone wants product description, you can find them
here
.
what did all my scrappy bloggers do for nsd???