oh, i've been quite busy lately.
so i'll just break it down for ya.
working
ehhh...not really busy with that...next!
cooking
the other morning i put a roast in the crockpot so it would be ready for dinner.
when i plopped it in the pot, it looked like this.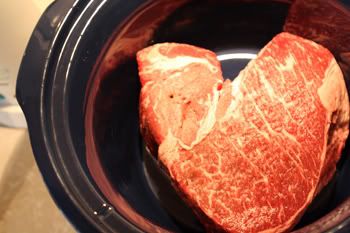 ahhh....what a love*rly roast
i found
this
recipe for sour cream banana muffins that were so stinkin' good i've had em about every day since i made em. i got the idea to look for this type o'recipe when i made some muffins from a martha white mix. they were strawberry and on the back of the pkg. she had a recipe for adding sour cream, almond extract, and some almonds on top. i didn't have almonds but i added walnuts and they were so gooood. so b/c i had some bananas waiting to be eaten, i found this. def. a keeper.
i've had
this
recipe for caramel french toast since jody posted it last year on
sis
. i've made it twice and each time delish! if you love a good french toast recipe, girls this is it. and what is great about it is you can make it the n....
...okay i'm back, had to see tom petty during the half time show. damn i love him and his band.
okay, where was i?
oh yeah, you can make it the night before and just pop it in the oven the next a.m.
i also stumbled across a phenom blog called
nook and pantry
. she has the most phenom recipes and the most beautiful pics. i made her
nutella brownies
(minus the hazelnuts...didn't have any) and her
french onion soup
.
the brownies were ahhhhh*mazing! i will never make another brownie recipe again. they are exactly how i like them, chewy and fudgy. not cake like at all. sooo good. i'm gonna have to eat my gazillionith one for the day when i'm done posting this.
the french onion soup was as equally delish (okay who am i kidding...nothing compares to chocolate and nutella) but it was very good. i didn't realize till after i ate it that i forgot to add the balsalmic vinegar. oh well! it was still good.
scrappin'
this is where i have been the busiest and i couldn't be more thrilled!
on to the lo's!
oh shoot!
i forgot to mention that
greta
,
simone
and myself have decided to give each other challenges each week to help us use up some of our crap. we all don't want or need to buy anything and this i a lil boost to help us use what we have.
(secret to be announced shortly :)
the first week was greta's challenge. she choose ribbons! so i dug in my jar of scrap ribbons and came up with this.
the next week was my challenge and it was to use up stickers. we had to use 10 stickers and they couldn't be letters or numbers. i'm quite thrilled with the way this turned it out b/c it was a lot harder than it sounds. the stickers are centers of the flowers.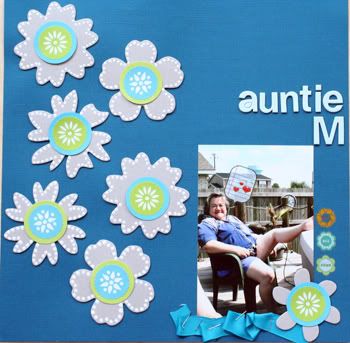 simone's challenge was to use a holiday line without using a holiday pic. this was a great challenge b/c without it i would have never picked this paper and embellies to go with these pics and now i just think they are perfect for each other.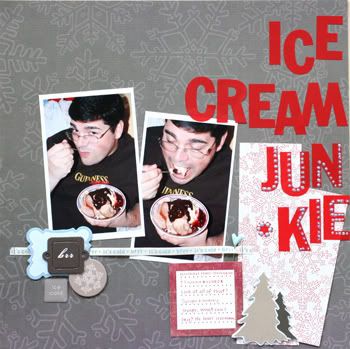 then this past week it was greta's turn to pick again and she chose rubons. you had to use rubons in the title and one embellie rubon. well this title was a pain in my ass b/c it took forever and i was so afraid of spelling something wrong. but i love the way it turned out and i have been wanting to use paul mccartney's line forever on a lo.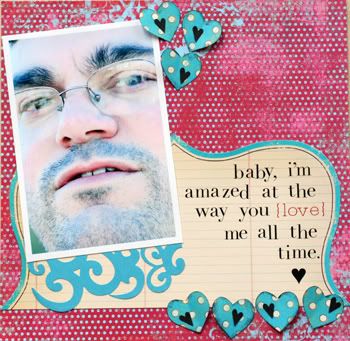 then i just had to participate in the first
overlooked challenge
.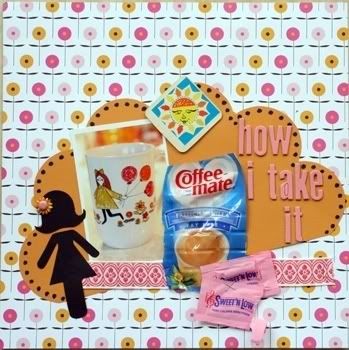 then there was
noel mignon challenge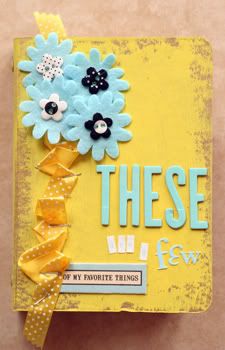 and the challenges over at
scrap diner
which made me produce these.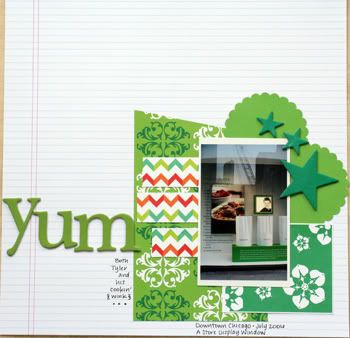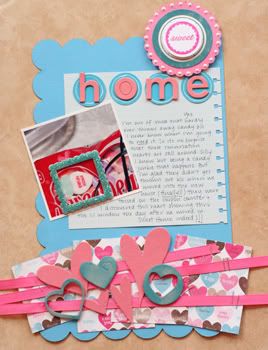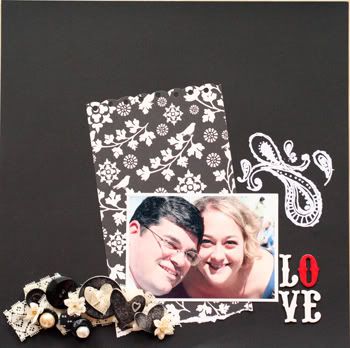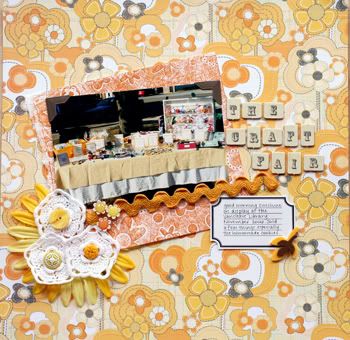 whew!!
and if you didn't think that was enough, the past couple of days i've done these.
and this for the newest
scrap jack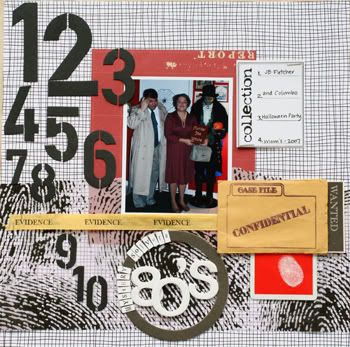 and did my vday cards
man i've been a busy lil scrappy bee eh?
home/organization
lets see, i have cleaned and organized my closet (we're talking a 10x10 foot room folks. for just me. lil ol me and all my clothes and shoes....ahhh..heaven)
straightened up my craft room
cleaned the bella's room and her closet.
also made her try every article of clothing on that she owns to get rid of everything that doesn't fit.
did the same thing for mikey.
i'm hoping that this makes our a.m's a lot easier.
kitchen is cleaned.
master bedroom clean.
tired yet?
b/c i know i am.
oh and i also found the book that the library just informed michael last week was over a year old and that we owed $54 dollars for this friggin' book!!! yes, b/c they marked it lost, they felt it was worth that much moola. well thank goodness i found that book b/c now i don't have to pay it. except i'm not exactly sure how much the late fines are. and what really pisses me off is mom found this online for $3.xx.
hmph!!
mommy*hood
i volunteered this past friday to assist in mikey's winterfest. i worked the bingo booth with a coupla other parents (sorry no pics!). i called out every bingo game. i'm surprised that i didn't wake up the next morning with no voice. i'm also surprised that i did it without stuttering b/c i am a completely shy person and do not like speaking in front of groups of people (even if i know them all). but i did just fine. actually i've noticed lately that this doesn't bother me as much as it used to. hmmm....maybe i'm growing outta it :)
on another mommy front, all you other mommies out there, what do you do to keep your sanity to make your kids realize that you are not their maid. you are not their personal chef, and you do not jump when they need something. here lately i've been feeling very taken advantage of by my kids. now not in a bad sense really, well i guess sorta. but like as soon as i sit down for dinner they are wanting something else and expecting me to get up at that very second to get it. they have no respect for their things and its starting to drive me crazy.
any advice??
family accountant
doing my best to not spend money. haven't smoked a cigarette in over a week. feel good about that. not only for myself but for my wallet. money is a big stress here lately and if there is one stress that i do not need in my life it is that one. money can leave a knot the size of a basketball in my stomach and i can't deal with that.
actually we've been both doing really good about this. we transferred two credit cards (the only ones we have) to another card with a lower interest rate which feels really good. we are thinking of trading in my car for something for a lower payment and would cost less in gas. i am all for this, but the idea of being hassled by a car salesman turns my stomach.
grocery shopping has been better. calculator in hand i made the last trip and did pretty well. i need to hit winn dixie tomorrow b/c they have a lot of b1g1f items that would really be beneficial to my budget.
if anyone out there has any other advice, lemme know. i'm all ears.
oh and i've sold two pendants on
good morning sunshine
which makes me happy as punch!
internet time
if you feel like i have neglected your blog, don't feel bad. i've neglected everyones :( i just can't get on the net as much at work anymore and well if you have read up until now, you can see i've been busy at home lately.
but i was tagged by the fab*boo
kimberly
who is my newest bloggin' buddy and just the sweetest thing ever!!!
its to list your favoritest links.
here's mine.
martha
martha is my homepage at work. nothing is better then sitting in that dreary ass office and hopin' on the net to be inspired to bake, craft, garden, and find all the good things. i love you martha. ex con or not!
flickr
there is so much inspiration here i can't even stand it. whether i'm looking at scrappy stuff. awesome photos. sa*weet craft spaces. vintage goodies that i'd give my right arm for or whatever, this is the place to be.
bloglines
i could not live without you.
i heart you.
sis
seriously, so much inspo.
grocery game
where i find the best freebies/samples on the net. love this place.
well i guess that's it.
if you've made it this far....*mwah*